Hello HC fans,
Sorry for not writing a blog post sooner, we've been busy with fairs and making items up.
Over the half term, Emily flew down to Cornwall to see family, including her little brother who'd recently had a birthday. Now Emily's little brother is absolutely MAD on Star Wars. Sadly due to Copyright laws we can't legally re-sell any liscensed fabrics which includes Staw Wars, Disney etc.
However as this item that we're about to share with you, was made for a family member and not for re-sale, we were able to use some pretty amazing and out of this world fabrics. 
Bryn has just recently turned 10, and Emily wanted to make him something extra special for his 10th birthday... He's now in double figures and there's no going back now. 
With having a welsh name, it's very hard to find things with Bryn's name on already... But with the help of our embroidery machine, Emily was able to embroider a name panel for Bryn's Blanket.
Here's some photos of the finished product.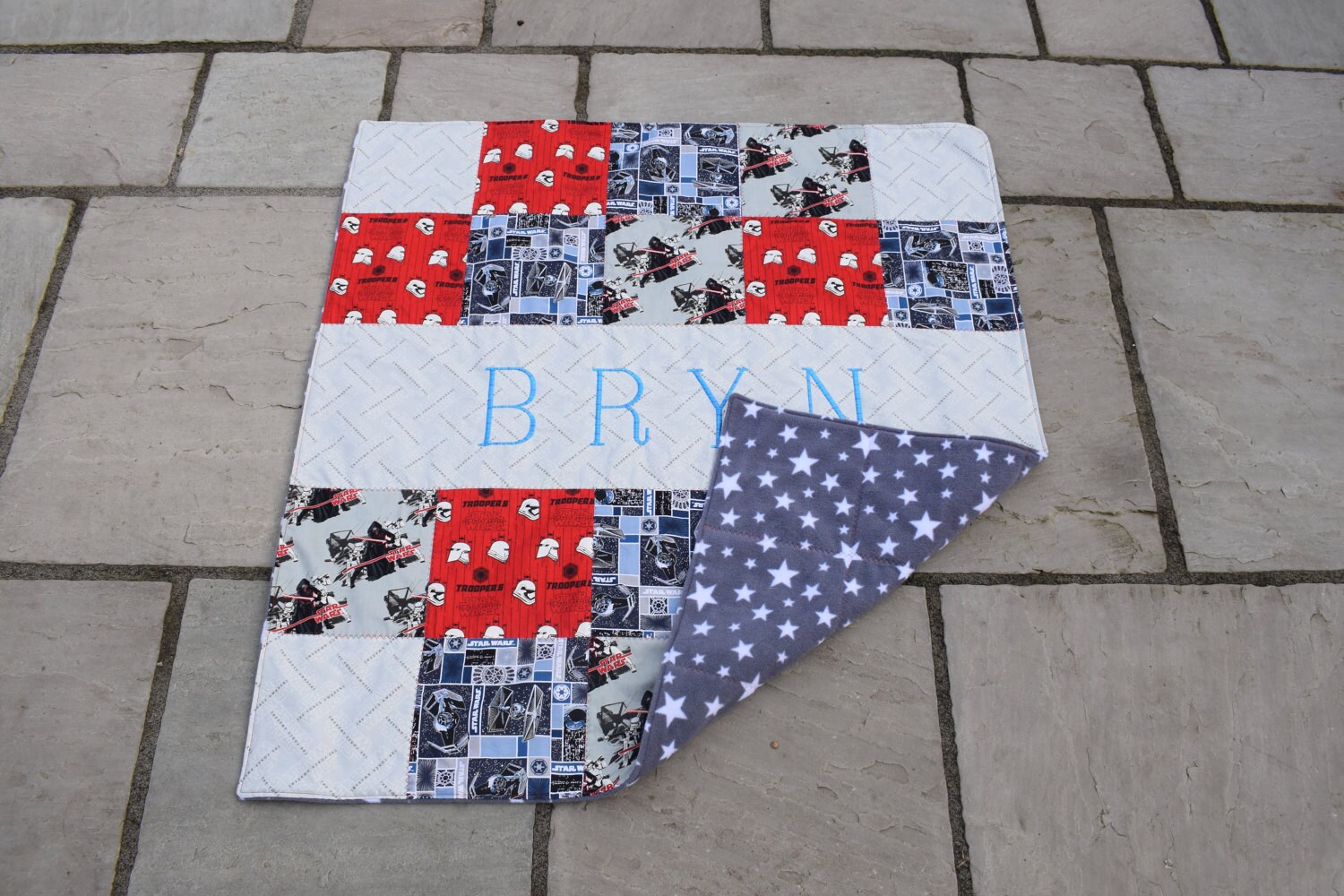 Emily chose to do a grey and whiite stary fleece backing, as it fitted within the theme quite well.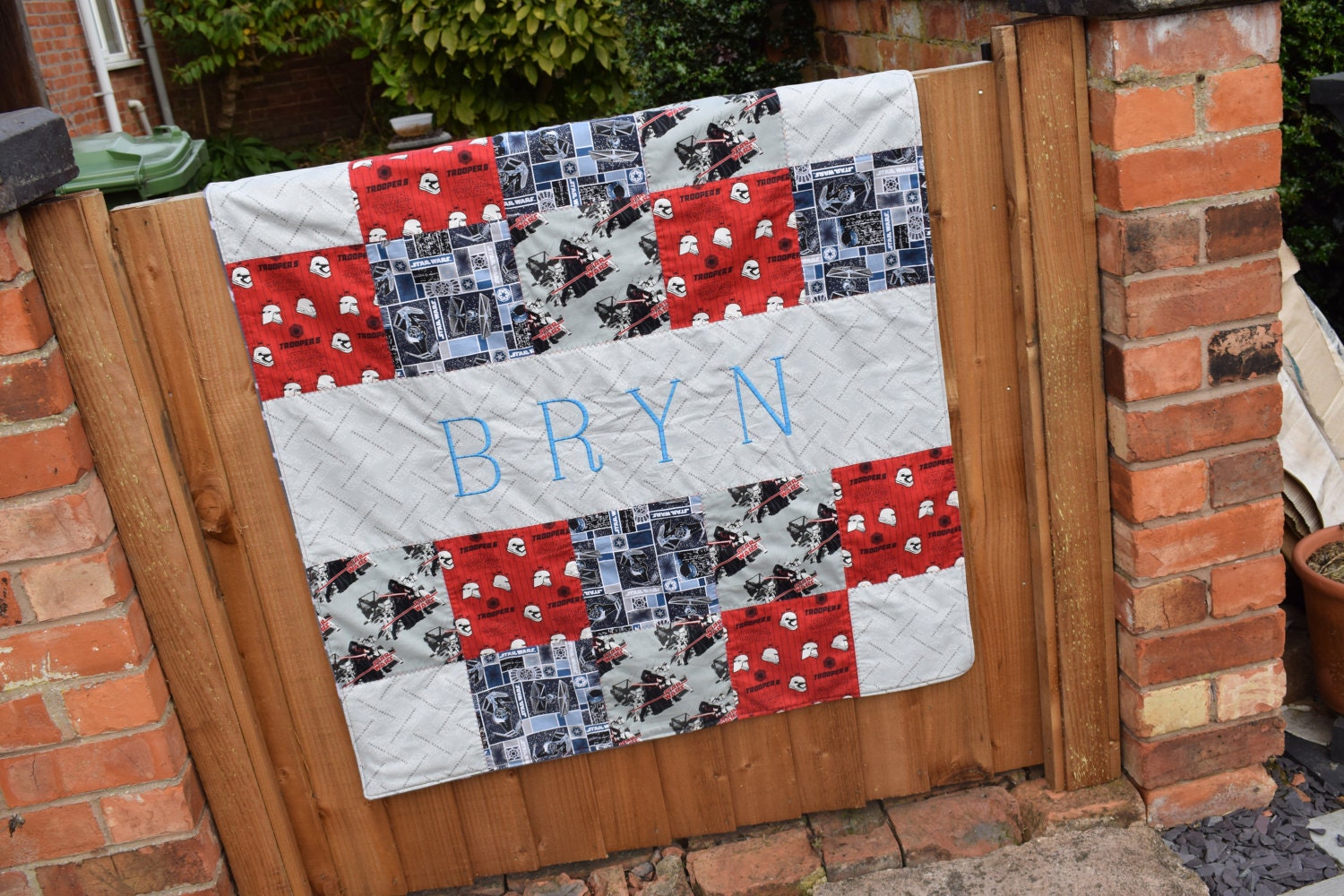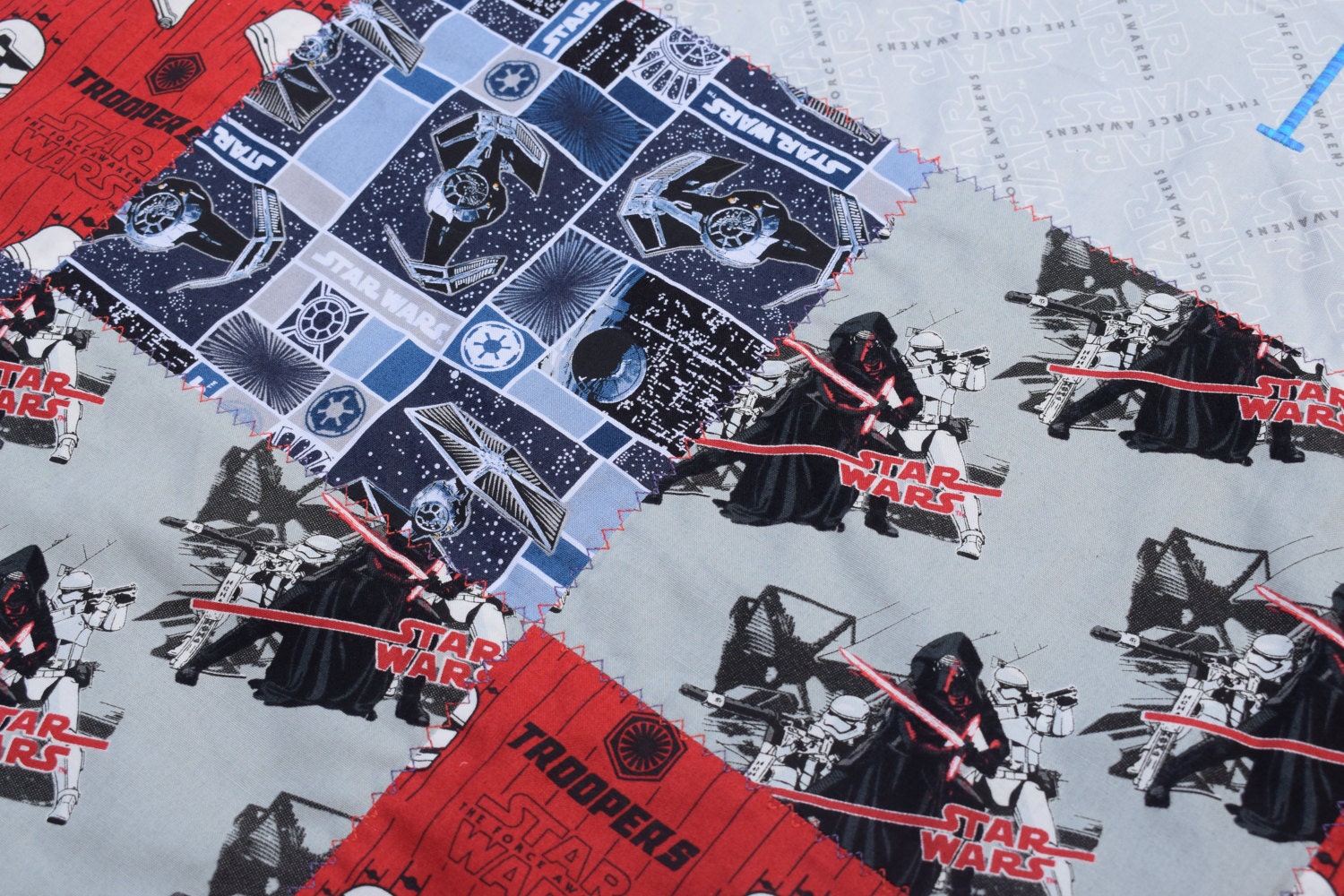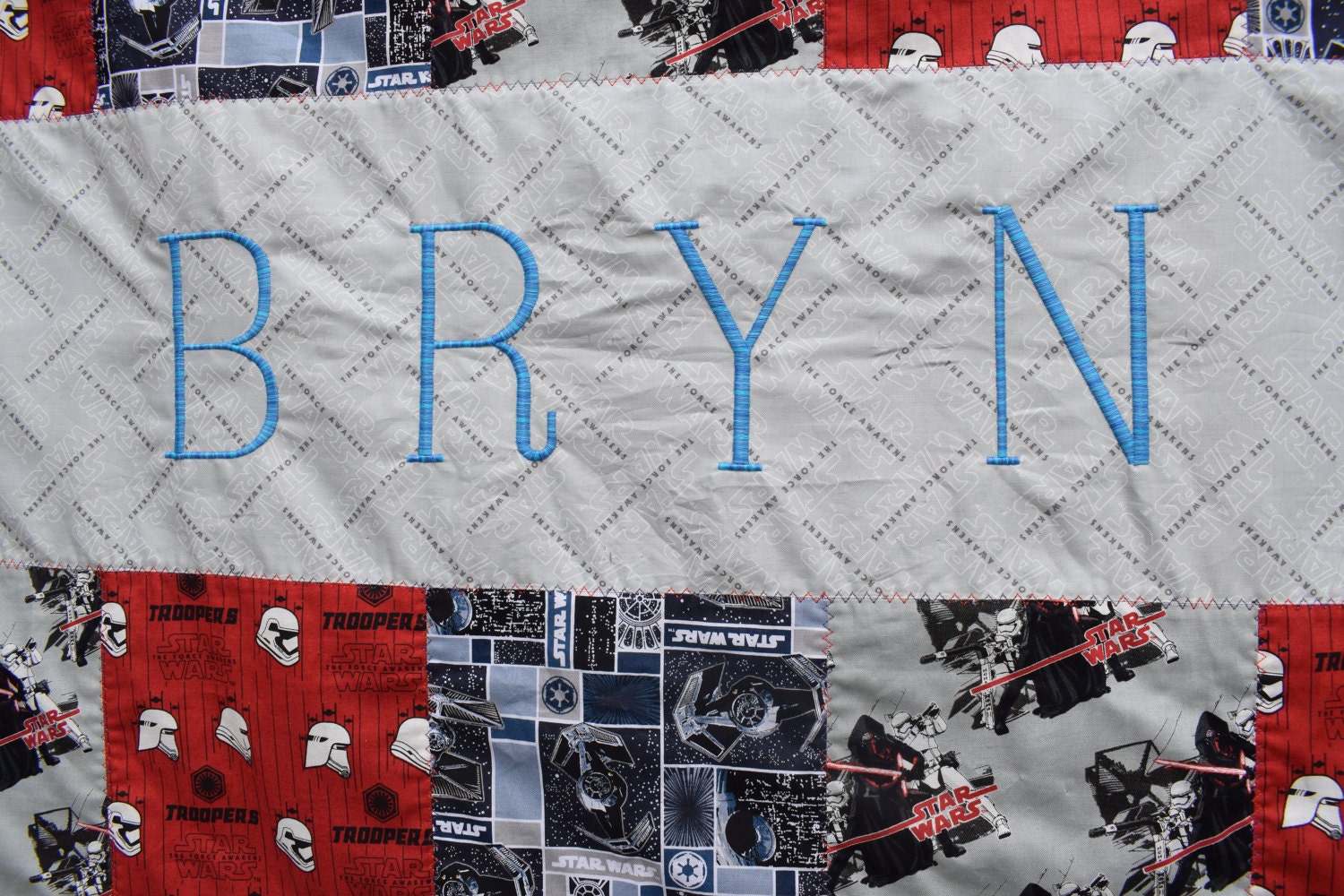 We're happy to say that Bryn LOVED his new blanket, and took it with him everywhere they went, when Emily was down in Cornwall. He also said that Emily had earnt extra bonus sister points. 
Catch up with you again soon HC fans.
Emily & Joan.